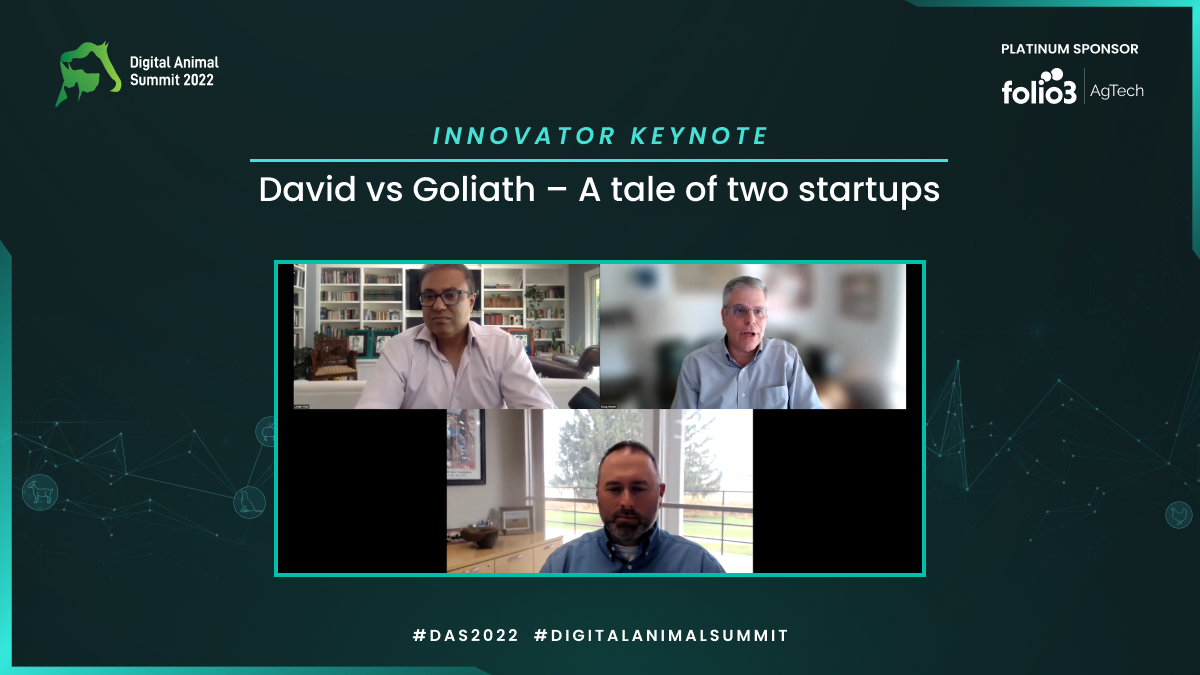 Highlights From Digital Animal Summit 2022 Innovator Keynote

Digital Animal Summit 2022 has successfully concluded with over 180 industry professionals who virtually participated.
DAS 2022 organized an Innovator Keynote featuring high profile Industry expert  Doug Hexter (CEO, WoofTrax) Matthew Cleveland (Director, Genus PLC). 
Doug and Matthew along with Umair Khan (Visiting Professor, UC Berkeley) shared their inspiring journeys while also talking about the major challenges they faced in the journey of innovation. Their discussion stressed upon how driving innovation involves lots of challenges and what can you do to turn them into business opportunities. Both speakers engaged in an interactive session discussing how technology plays a significant role in transforming the AgTech sector to enable growth.
Folio3 Agtech being the Platinum sponsor of DAS 2022 brought these credible Industry experts to share their amazing experiences with innovating the industry.
To watch DAS 2022 Innovator Keynote, click on the link below: