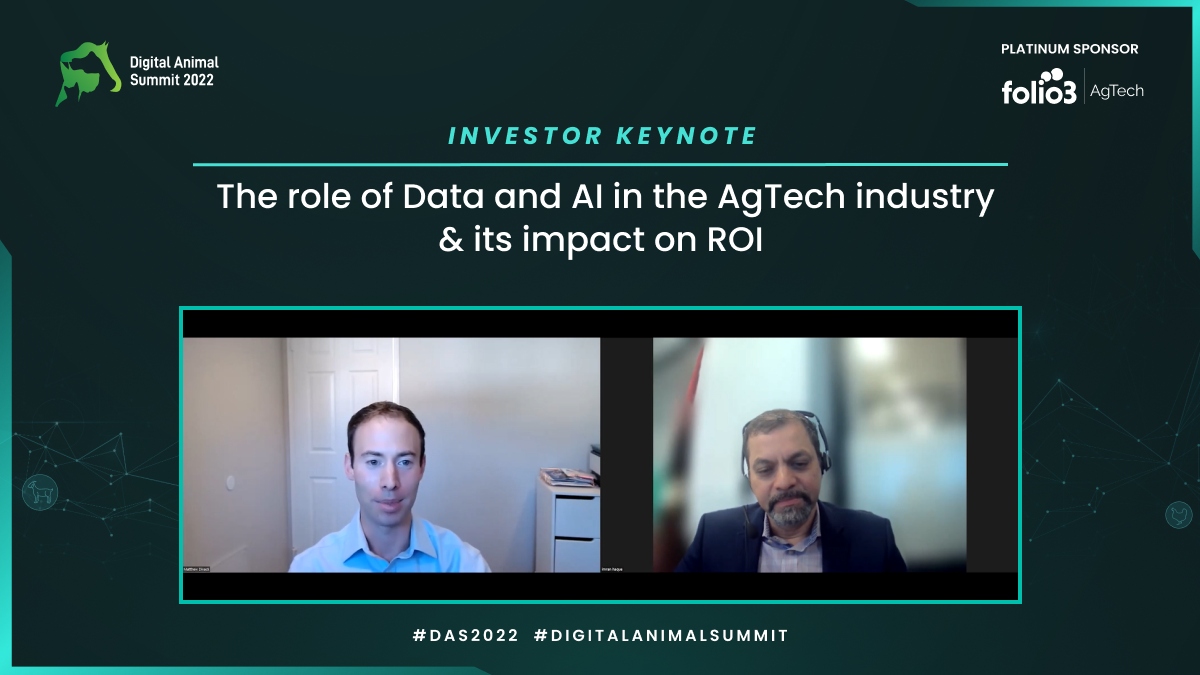 Highlights From Digital Animal Summit 2022 Investor Keynote

Digital Animal Summit 2022 has successfully concluded with over 180 industry professionals who virtually participated.
The event kicked off with an interactive session of Investor Keynote, where prestigious speakers  Imran Haque (founder Sabaii Digital) and Matthew Divack (Investor, Moment Ventures) had an interesting discussion on how Artificial intelligence and Data are transforming the Agtech landscape. Their discussion revolved around how AI has enabled businesses to improve their ROI.
With the world economies depending significantly on Agriculture, our speakers mentioned the possibilities to predict ROI and implementation of technology to make agriculture more productive.
Folio3 Agtech being the Platinum sponsor of DAS 2022 enabled such knowledge packed discussions and key insights from leaders of the AgTech Industry
Follow the link below to watch DAS 2022 Investor Keynote and learn how technology makes agriculture more sustainable.