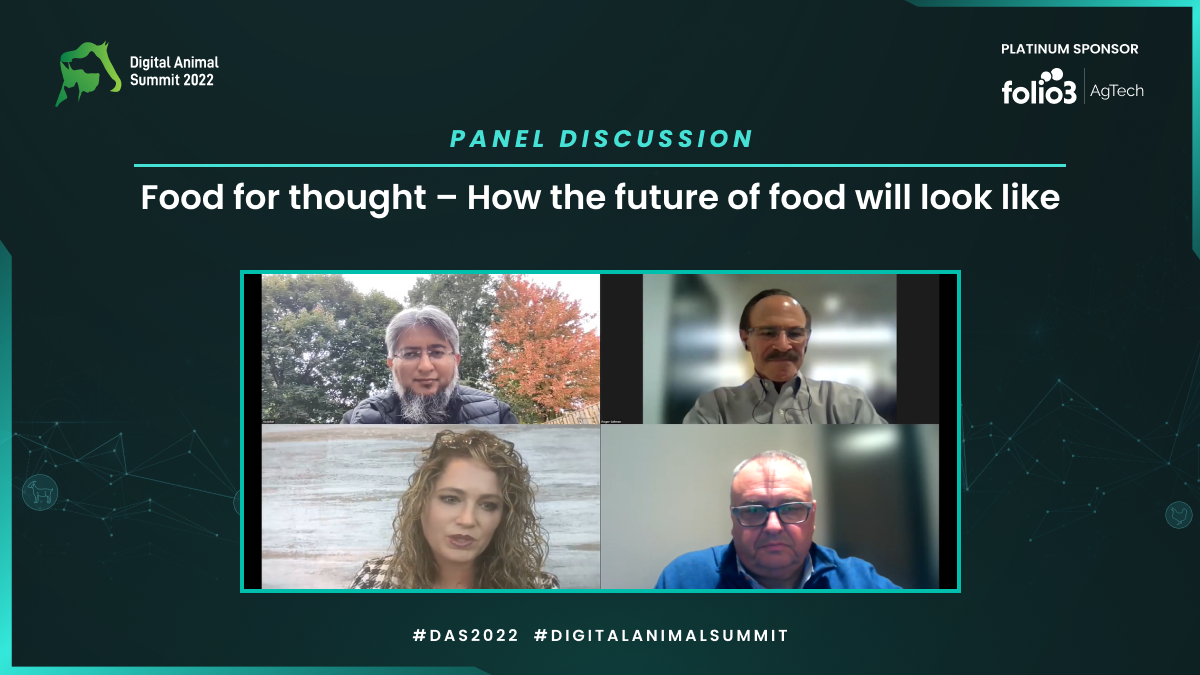 Highlights From Digital Animal Summit 2022 Panel Discussion

Digital Animal Summit 2022 has successfully concluded with over 180 industry professionals who virtually participated
The event featured a panel discussion with high profile speakers from the AgTech industry. The panel consists of Roger Saltman (Founder, RLS Management Solutions LLC) Tad Sonstegard (CEO, Acceligen) Ashley McDonald (VP of Sustainability, National Pork Board) and Muhammad Abdullah (Vice President, Folio3 AgTech).
The key discussions revolved around what the future of food will look like. Panelists talked about the problems of food insecurity followed by rising inflation that is affecting the food cycle. Bringing their rich industry experience to the table, panelists discussed how the inclusion of AI and use of precision farming can help farmers tackle climate changes to improve efficiency. The event featured impactful discussions about what can be done to resolve the food crisis by implementation and use of Technology and Data.
Folio3 Agtech being the Platinum sponsor of DAS 2022 made it possible to feature Industry leaders and present key insights to tackle the food crisis.
Click on the link below to watch DAS 2022 Panel discussion and learn about improving farming methods with technology.